[TUT] Removing A Virus & Protecting Your Computer - Never seen before!
05-25-2011, 01:05 AM
#1
Removing A Virus & Protecting Your Computer
Need To Know Information
If you are any of these things, please leave right now
:
You have problems with a program that will keep you safe, but will annoy you sometimes.

You don't care about your computer or anything else, just here for a quick fix.

Want me or others to setup your computer for you.

Know if you screw up, it's your own damn fault and not mine.

Think this tutorial will solve all your problems for everything.

I'm assuming you're using this on a clean install and not a fucked up virus infected whore computer.

You hate reading and don't enjoy education.


If you didn't read that part up there, I have every right to flame you.
Introduction
I'm just going to go through on how I protect my computer and keep it running better than ever. I will keep it minimal and show you how to keep it minimal, while still having the eye candy. I'm here only to show you and let you know, you don't need anti-virus programs to be safe. I really hope you enjoy this little tutorial and open your mind to different possibilities. Thank you.
Comodo
-
100% Free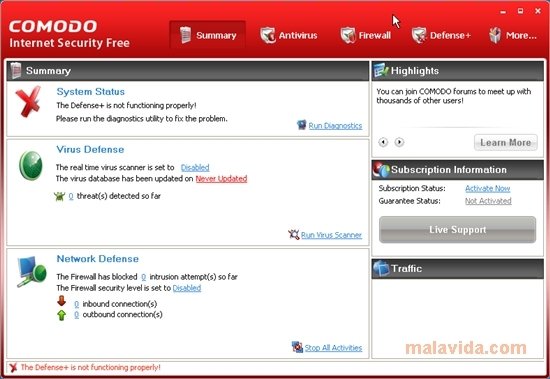 Comodo is a very light weight application that is very affective and takes up little resources. It has its own sandbox, defence system, and a firewall. It will protect you from just about everything and it will even alert you of programs that are trying to inject them selfs into other applications. Now this thing can be annoying while first using it, but it's fully customize able. Here is how I set mine up.
Installing
First download Comodo Internet Security (follow the link to the correct page).

Once downloaded open it and start installing and follow this. (this is all in the install and doesn't go in order)

Comodo FireWall -

Yes

/Your Opinion

Comodo Antivirus -

No

/Your Opinion

FireWall with Maximum Proactive Defense+ -

Yes

/Your Opinion

I do NOT want to join the Threatcast community -

No

/Your Opinion

Live Support 30 Day -

No

/Your Opinion



Restart your computer.

Setting Up
If you restarted and logged back in you should get a message asking if you want to trust this network. I would check don't detect networks anymore, because you can't trust anyone including your own network.

Right click on the icon in the task bar and select Defence+ Security Level > Safe Mode, FireWall Security Level > Custom Policy Mode.

If you have set those settings, you will get a lot of pop-ups. You need to make a choice now! If you want to protect your shit, let it annoy you and have it ask each time. If you don't care, set it to remember your option next time.

You're done, that's how mine is set up most of the time. When I get a virus I crank that shit all the way up and restart. If you checked remember next time, it wont show up because you already let it through.

Detecting Viruses
Learn how to use it and if you're a virus maker like me, test your own virus on yourself and see how Comodo will take the hit. You will be amazed at what you find! It's fucking insain how Comodo can pick it up right in the act. I catch other hacker's IP and they get all freaked out, cause I now have their IP. Enjoy scaring people.
Comodo System-Cleaner
-
100% Free
Yep, Comodo has so many programs they offer for free it's insane. Lets get started here.
Download and install Comodo System-Cleaner (follow the link to the correct page).

Once installed open and go to the settings page. Check/Uncheck these ones:

Create backup before cleaning registry -

Uncheck



Store logs for Registry Clean -

Uncheck





Go to clean up and check it all besides the last one. Hit scan, clean, yes, done.

Next go to your disk cleaner and check everything besides the filter one. Hit scan, clean, done.

Privacy cleaner and check everything. Hit scan, clean, done.

AutoRuns Manager > Run and delete the applications you don't want running.

AutoRuns Manager > Start-Up and delete the applications you don't want running.

AutoRuns Manager > Services and disable the ones you don't need running. Google can help you with that. I have cut down my resources and made my computer even faster by disabling unneeded tasks.

System Settings, this is all you. I don't even want to get into that...

CCleaner
-
100% Free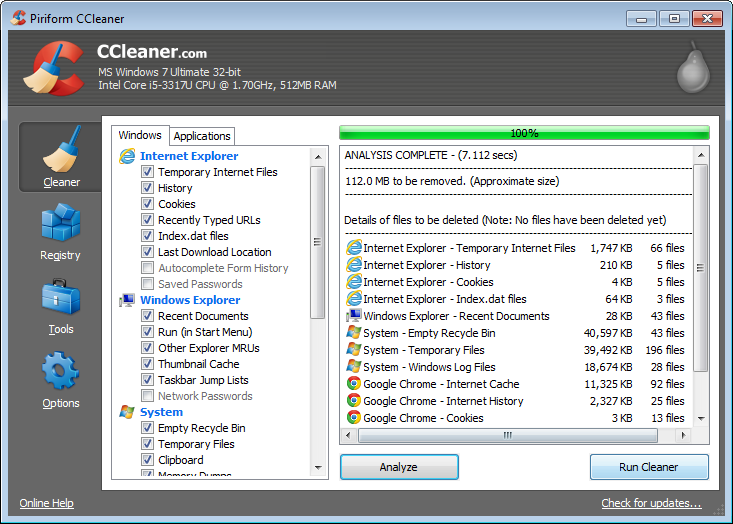 CCleaner is a very popular cleaner, so I wont show you how to set this one up. You might also want to delete your system restore points, sometimes viruses will just sit in there. You can download it
here
.
Defraggler
-
100% Free
Same crap as CCleaner, but defrags your computer. Just run it and select the drive you want to defrag. You can download it
here
.
Disk Cleanup
This comes with Windows, Start > Accessories > System Tools > Disk Cleanup. Check all the boxes and hit clean.
Removing A Virus
This is how I remove the viruses without tripping. If I somehow get a virus that injects it self into my explorer.exe or svchost.exe all I have to do is simply replace those. First I have to end them and then delete them from the start up, which you can do in CCleaner. Next I put in my XP CD and go into the i3 folder and look for explorer.ex_. I copy it over to my desktop, create a new bat and put
expand explorer.ex_ explorer.exe
. After doing so I run the .bat, download
Replacer
and simply replace the file. That's it!
Notes
Q.
When should I run CCleaner & Comodo System-Cleaner?
A.
Once a week and run the defrag every 2 - 3 weeks.