Conan Exiles
04-22-2018, 09:56 PM
#1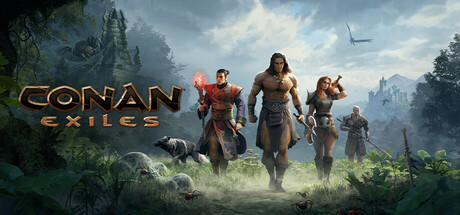 I've been quite obsessed with this game since I got it shortly after it's initial early access release. It barely had any content, beyond a third of the map, nudity options, some items and a lot of bugs. Oni and I built a cool pagoda and other buildings on a friend's server, and all our things broke/disappeared over the many patch updates as the devs worked on the game. BUT. Finally, it is close to launch. The last week saw a massive update to the combat system, AI, spawn locations for resources, NPCs, and monsters, updates to recipes and crafting options, new religions, new lore, new dungeons, perk systems to leveling added, new biomes *takes a deep breath* and a load more.
Naturally, this new update has drawn me back to this exile-based survival game. @
Oni
has invested in a server named "Sinisterly" and we would love to see some members join us. PM us on here or discord if you're interested in playing! It's a private server, and so it will not be wiped upon the games full launch next month.
So far there's @
Skullmeat
, Oni, myself and a friend on the server, getting things started with some bases.